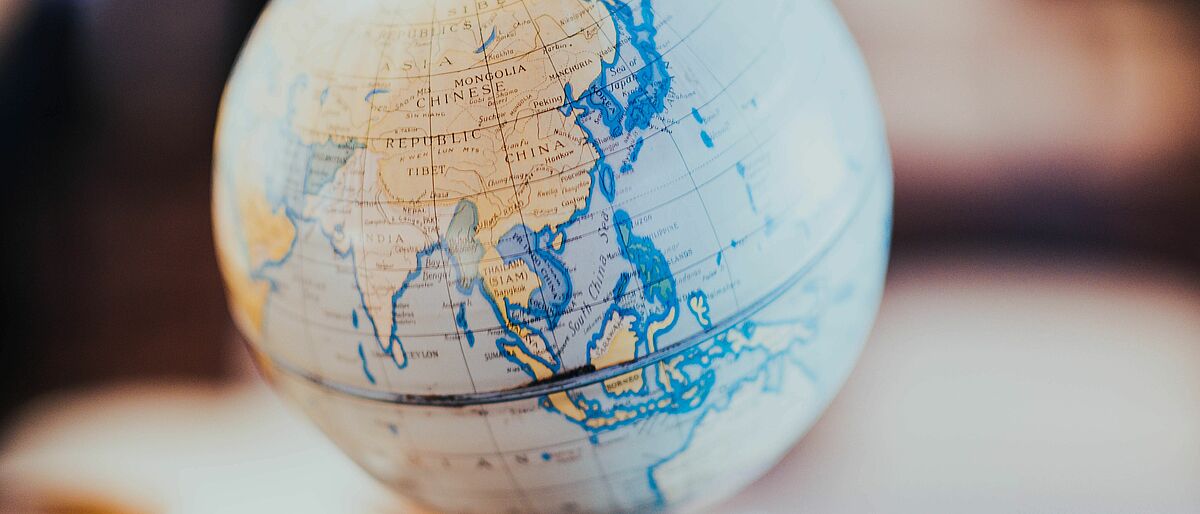 International cooperation
Those who cross borders discover new horizons.
For more than ten years, the Robert Schmidt Institute has been very successfully developing and realising international cooperation projects through third-party funding in all three faculties of the university. We support the forward-looking expansion of our range of courses, attract international students and provide new impulses for research and teaching. We network with international cooperation partners and thus make our university better known abroad.
---
The Robert Schmidt Institute (RSI) was founded on June 8, 2011, after the name of a pioneer in engineering and interdisciplinary learning and the founder of the Wismar University of Applied Sciences (Hochschule Wismar). As a unit operating under the Rectorate, reporting to the pro-rector for education, we enjoy commitment of the university management and independence from faculty subject-specific interests. The RSI is known on Campus for its exciting projects. The work of the institute's team serves both the students and the lecturing and research staff. We support the development of personal potential, competences and strengths, by bundling transdisciplinary offers for students, graduates and staff of our university since 2011. In the spirit of our namesake Robert Schmidt, we have one foot in academia and the other in business. The RSI focuses on work in the three pillars of: Career service, Entrepreneurship & start-up support and management for international research and educational projects.
On this page we present an overview of the International pillar. To know more about the RSI and its other two pillars, you can click here - currently available in German only.

The University of Applied Sciences Wismar is a state university with over 100 years of tradition, and 3 faculties – Engineering, Business and Architecture & Design, and about 8,000 enrolled students and 400+ staff members. It is a leader in distant or blended learning in Germany and especially strong in its applied-research approach with close ties with the business sector, including in practice-orientated dual study programmes it offers.