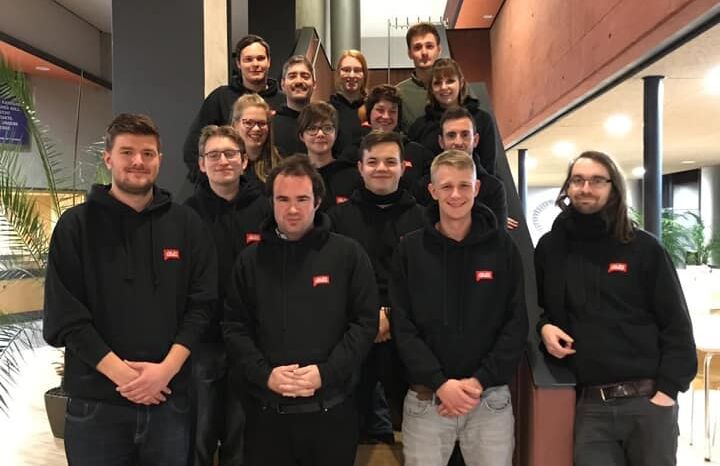 General Students' Committee
The AStA is short for Allgemeiner Studierendenausschuss (General Students' Committee). It works for the interests of students in a wide range of areas. On the one hand, these are university policy and social tasks, but also the areas of culture, environment and political education.
We take care of all the big and small problems that students have with the university, the city or the state government. The AStA formulates the interests of the student body, develops concepts from them and presents them to the appropriate target groups.
If you are looking for an exciting task and new challenges, or if you simply want to get involved in what is happening at your university, you can become politically and socially active with us as part of the team. You will get an insight into the machinery of the university and have the opportunity to turn some screws yourself!
What does the AStA do?
As the executive body of the student body, the General Students' Committee represents the rights and interests of students inside and outside the university. The AStA is elected once a year by the student parliament (StuPa) and is accountable to it.
Whether it's issuing an International Student Card, problems with your studies, help with organising a party or anything else - the AStA is the contact for students alongside the student councils. The AStA is made up exclusively of students from Wismar University of Applied Sciences who work as honorary advisors. Among other things, they are responsible for many cultural and sporting activities on and around campus. The AStA is financed by a small contribution of 3 euros, which every student pays as part of the semester fee.
Please note: Once you watch the video, data will be transmitted to Youtube/Google. For more information, see Google Privacy.
AStActive
[Translate to English:]